Bob's Fence - The Vinyl Fence Experts!
From Santa Barbara to Thousand Oaks, Bob's Fence has installed beautiful, top-quality, vinyl fences since they first arrived on the market some 20 years ago. Demand has increased every year since.
Now today, Bob's Fence specializes in vinyl installations and has well-earned its reputation as the premier, Vinyl Fence Experts! Expect nothing less than a stunning, vinyl showpiece to enhance your property from the clean, courteous crews at Bob's Fence!
Many styles to choose from!
Bob's Fence vinyl can be fashioned to accommodate the most discriminating property owner.
There are loads of smart styles to choose from.
Why Vinyl?
Smart folks choose a quality, vinyl fence from Bob's Fence for very good reasons:
Our vinyl lasts!
Backed up with a manufacturer's lifetime warrantee, Bob's Fence vinyl fencing will never rust, rot, peel, crack, or warp. It retains its original color, and it never needs paint. It's virtually maintenance free! Plus, you'll never get termite damage again.
Beautify and Protect your property investment!
A beautiful, new vinyl fence from Bob's Fence completes a lovely home or complex the way an attractive frame completes a lovely picture. Beautify and protect your property investment with a secure, life-long, vinyl fence from Bob's Fence.
learn more about our vinyl fencing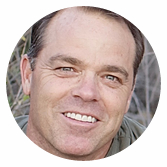 Bob's Fence Vinyl - The Absolute, Premium Best!
"We are the vinyl fence experts! While there are many grades of vinyl fencing out there, we only install the very top, premium quality product. Bob has been perfecting vinyl installation techniques since it first arrived on the market. We know exactly what we're doing and the best way to do it!"