Ventura and Santa Barbara Fencing Experts
Bob's Fence is a local, family owned fence-building business serving Santa Barbara County and Ventura County for over 30 years. We specialize in vinyl fencing and wood fences. Our family is proud of our reputation — we've earned it!
Our Mission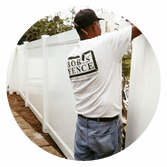 Our Pledge
Our pledge is echoed in our working philosophy: Build a better fence at a competitive price, and treat our customers and employees as we like to be treated. That's it! Greater attention to detail is the Bob's Fence quality edge.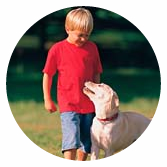 Service with Integrity
Our primary mission at Bob's Fence is to provide our service with integrity; to create the highest degree of customer and employee satisfaction; to be worthy of trust; and to be flexible and cooperative.
"It's no secret that Bob's Fence simply builds a better fence and offers better service at competitive prices. Where others make promises and claims, we deliver. You can count on us. Our customers appreciate that! Our workmanship standards are as high as they get. We treat every job as a showpiece — paying particular attention to getting every detail right (including a thorough clean-up at completion). A better product is the inevitable result!"
- Bob Ghen, Owner
Bob's Fence
We happily build fences in Goleta, Santa Barbara, Carpinteria, Ojai, Oakview, Ventura, Oxnard, Port Hueneme, Camarillo, Newbury Park, Simi Valley, Santa Paula, Fillmore and Thousand Oaks.
We provide free estimates!
Contact us with any questions you may have or schedule with us a free estimate for your fencing needs.